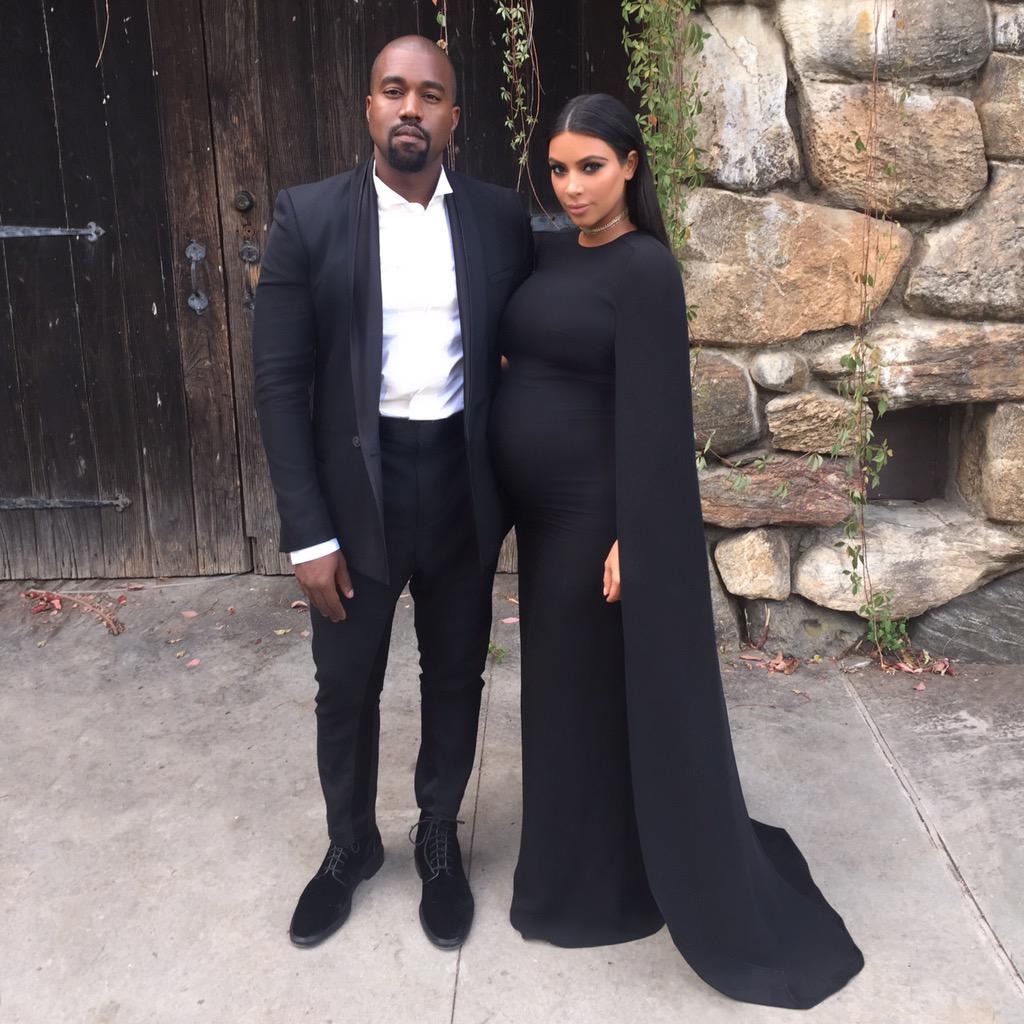 Dear Kim and Kayne,
If you wanted to look like a dracula couple these outfits worked out just fine. 
But, Kim.
Please stop sweeping the streets with your expensive clothes.  No one has asked you to be in charge of cleaning all the sidewalks! 
Signed,
A concerned citizen…. who likes a clean sidewalk but in the old fashioned way of cleaning a sidewalk…. yea know, with a broom or spray hose.  Thanks!